►Bottle: Upcycled glass for reuse and repurpose to create wine bottle art candle holder design. Angle cut on top, cross cut, double-notched at the base, hand/wet sanded and flame polished finish. Three votive candles included with purchase. Oil lamps not included in picture. *Note that upcycled wine bottle may have slight irregularities and imperfections within the origin of the glass.

Color: Fall Amber
Height: 9 inches
►Wood:
Live edge mesquite wood half round plank mitered end cuts, debarked, three circular ridge cuts on top, sanded and oil dipped finish. *Note that each wood base has a has a unique characteristic and will vary is shape, size, texture and it's not always what's in the picture shown. Also, the crack on the wood may be visible due to its natural dry cracking process.

►Size: 16 x 9 inches

►Disclaimer:
For live candle or oil lamp use, avoid grabbing the neck of the wine bottle to prevent hand injury. To put out the candle or oil lamp, gently lift the lower part of the wine bottle. GC Creative works is not responsible for any injury cause by the product we produced.

►Custom Order Welcome:
GC Enterprise offer custom wine bottle art designs for weddings, bridal showers, receptions, restaurants, wineries, company functions, private collection, anniversaries, birthdays and home décor.
Email garie@gccreativeworks.com for additional information and pricing consideration.
GC Creative Works Wine Bottle Art and Natural Wood Design Craft. Combining glass and wood into functional art designs.
Handmade in the USA.
©Copyright 2017- All Rights Reserved
garie@gccreativeworks.com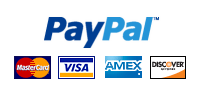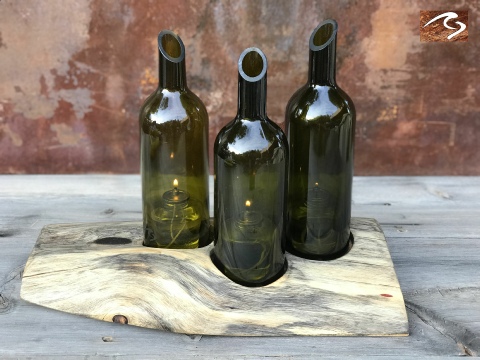 Centerpiece Mesquite Plank Round Top Wine Bottle Art Candle Holder
Price: $250